Resizing Historical Patterns - Examples 1
This is to illustrate how a resizing project for a boxed pattern progresses:
Picture 1: draw box, mark points specified by co-ordinates.
Here, the box is 61.5 cm high and 35 cm wide. Remember how points were defined in a system of co-ordinates? First the x axis (horizontal) value, then the y axis (vertical). So the Points in picture 1 are at (3.5,21.5), (7.5,30) and (30,17.5).
Picture 2: all points marked (picked out in red)
Picture 3: connect points as shown in original pattern
Picture 4: all points connected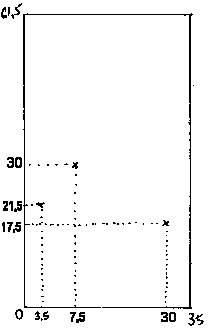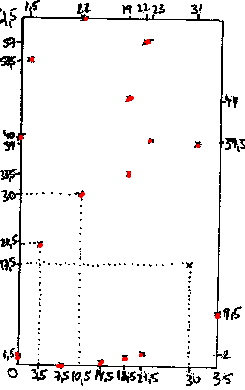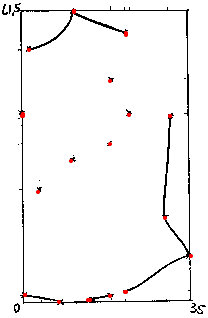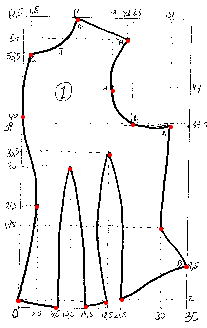 Content, layout and images of this page 
and any sub-page of the domains marquise.de, contouche.de, 
lumieres.de, manteau.de and costumebase.org are copyright (c) 1997-2022 by Alexa Bender. All rights
reserved. See Copyright Page.

GDPO




This work is licensed under a Creative Commons License.